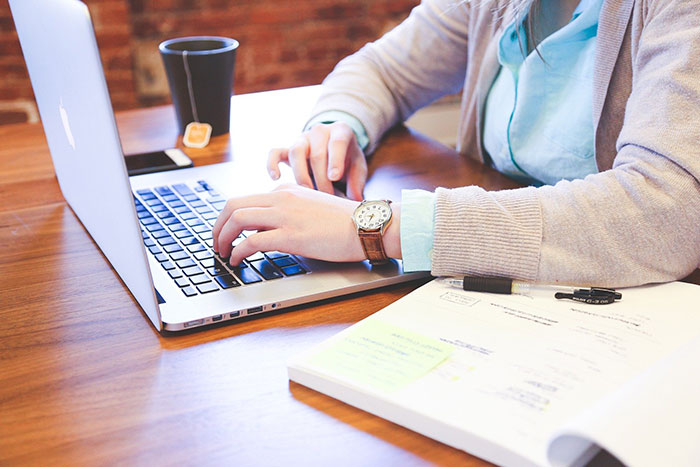 One of the biggest mistakes that bloggers and internet marketers make is picking topics for their website that are too competitive and crowded.
The difficulty goes up dramatically when they pick a niche where the relevant information is continually changing and needs to be updated.
It's hard enough to find keywords that your site can rank well on and then create amazing content around those topics.
Adding in the complexity of a marketplace that is constantly changing and things can go from challenging to impossible.
What seemed like a simple and novel idea has now turned into a maintenance nightmare, which can cause a blogger to feel stuck and unable to grow their business.
These problems are why evergreen niches are so essential and valuable to internet marketers. Once they are finished writing their content, they can move on and start working on other activities like split testing in an effort to optimize the conversion rates of their opt-in forms or writing better emails for their mailing lists.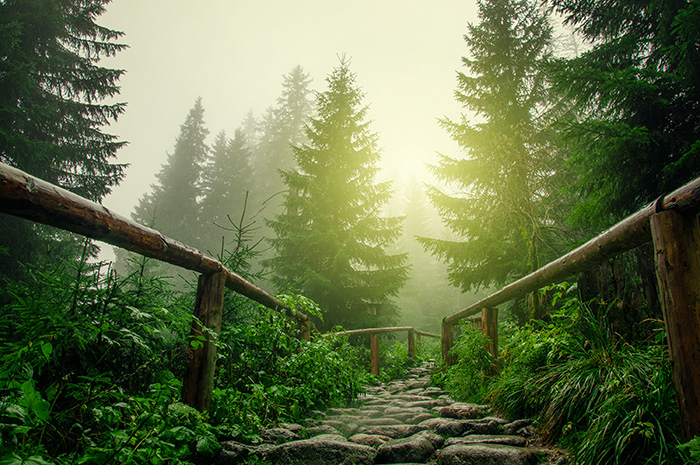 What is an Evergreen Niche?
There are several main criteria for a niche to be considered "evergreen."
Typically, it's a niche that is content oriented rather than being product oriented, as the marketplace for products is constantly changing and evolving. Every year new products come out and consumer preferences vary. Also, e-commerce websites are generally not considered to be evergreen as there is a ton of work that is required to maintain that type of business.
There is a limited amount of "education information" available on the topic. That doesn't mean that there can't be a million in one ways to use that information, but the educational or foundational information is limited in scope. As an example, there is a limited amount of information on the topic of "learning how to cook" but there are millions of ways to utilize that information as there are endless volumes of recipes, different foods, and various devices to use while cooking.
That information does not dramatically change as time goes on. Again, using the cooking example, there have certainly been tweaks and new recipes for a topic like "how to bake cookies" but, the foundational information hasn't changed all that much. Ideally, the information will still be valuable ten years in the future.
The less a niche changes over time, the more important the change actually is to the audience when one does occur. These situations are when having an email list become extremely valuable. So, let's pretend that you have a site that teaches people how to cook, and somebody discovered a new way to cook steaks that results in steaks that taste ten times better. Surely your mailing list would want to be the first to know.
Usually, it's a little bit "geeky" or "nerdy," and I don't mean in a technical sort of way. These people want a lot more than just surface level information, and they want to know everything there is to know about the topic.
Oh and, this is important. Since this is a business, there has to be some way to profit from creating content in that niche. Tip: Even if you think your topic is all fun and games, you should still treat it like a business, and think about the business from its perspective. So, going on vacation to get a photograph of yourself playing underwater golf is not an acceptable expense from the point of view of your business. Another example, even if you hate writing content, it's the most cost-effective way to get a content-oriented business started.
Pros and Cons of Evergreen Niches
Mixed:
Generally, the ROI (return on investment) is relatively quite high, but the ROR (rate of return) is quite low, and it can take a long time to scale these blogs into the range where the income level is in a "desirable range." So under no circumstances should you do something foolish like quit your day job to start a blog. Fictitious example: If it takes you 1,000 hours of work to build a blog that earns $1,000 a month, that may have seemed like a waste of time, but when factored across an appropriate amount of time, say like five years, then this starts to make a lot more sense as that works out to be $60 an hour.
Since there's a limited number of informational topics, the number of target keywords that are worth targeting is limited to a certain extent. Having a limit on the number of topics that are a good use of your time to write about is a good thing because there will be an "end point" to the site's creation. It's also bad in the sense that it may become difficult to scale the site's traffic beyond a certain point. Now, you could easily broaden the site out by incorporating another niche that is relatively similar or is of obvious interest to the target audience, but then that requires more planning and could require a redesign of the site.
Pros:
Content is what glues the internet together and helps inform buyers, so they make better buying decisions. Today's buyers have a much higher level of information available to them than any point before in history. So, having a content-oriented site is an extremely valuable tool for converting visitors into sales. Simply put, small online brands have a much better chance to convert visitors into customers by attracting them with content than they typically do with paid advertising. The cost to create the content is a one-time cost, and generally, dollar for dollar is more effective than paid advertising.
You are helping people solve their problems or learn things and can feel good about it.
It's relatively easy to plan out the content and design the site.
Generally, these sites are better for beginners as long as they choose a niche with low competition.
There is a potential for very long-term profit. I personally think today's generation will still be using the internet in 20 years.
Extremely low costs compared to any other business if you produce the content yourself.
Cons:
Since the most used content platform (WordPress) is designed more around regularly publishing new content, I recommend that you use pages instead of posts. Switching from posts to pages can be a little bit confusing to get used. Since the archives (category, author, and date pages) order content based upon the date they are published, I don't recommend using them. You'll have to create a page for each category and update that page to link to the appropriate content. So as an example, if you have a cooking site, you create a page that discusses the generals of "cooking meat," and then links from that page to your pages that discuss how to cook "each meat." So, if you publish a new article on "cooking tuna" and forget to link to that page from your "how to cook meat" page, then nobody will ever find your content on "cooking tuna."
The site is generally "educational" in nature, and it can be difficult to churn out content because the writing is difficult and may require a lot of research. (The ultimate writing hack ever; start the content out by writing "Dear Friend" and pretend you are helping your friend learn about this topic. Then edit that out when you are done writing the article. For whatever reason, it's much easier to write content to a person or when you know exactly who your audience is.)
Generating income from these sites is not as easy as it sounds and you need to run many tests.
Having an email list is critical, and that part of the business does need to be maintained.
Having social profiles is highly recommended, and those need to be maintained as well.
List of Evergreen Niches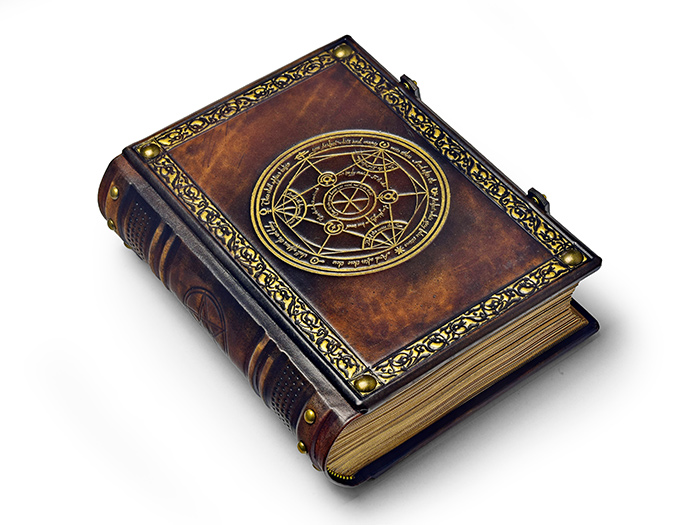 Living with Medical Conditions
Note: It is highly unethical for a person to give medical advice of any kind if they are not a doctor. I would suggest that most people stay away from medical niches unless they have the condition and are discussing well-cited material or are living with the condition and are only publishing information that they have discovered from their own personal research or experiences. Simply put, there are many snake oil products in these niches. I've seen everything from magic pills that likely do absolutely nothing to ebooks that supposedly "prevent baldness." How does that work exactly? You print it out and rub it on your head?
I would highly encourage people to do their due diligence and properly research these topics and avoid marketing products or information that is dishonest or a scam. Even if somebody else is doing it, that doesn't make it right. Google tends to completely deindex sites that participate in this kind of behavior and the FTC could fine you. You have been warned. Yes, this includes advice like "take diet pills" which do not work for the vast majority of people who take them to be 100% clear about this. There are many more of these niches that I have excluded from this list as they are serious medical conditions.
Acne
Anti-Aging
Anxiety
Arthritis
Back Pain
Bad Breath
Caffeine/Coffee Addiction
Chronic Fatigue
Difficulty Sleeping
Hair Loss
Headaches
Hemorrhoids
Living with Diabetes
Male Breast Reduction
Menopause
Mole Removal
Scar Reduction
Stop Smoking
Stop Snoring
Stress Reduction
Stretch Mark Removal
Tattoo Removal
Teeth Whitening
Yeast Infections
Children and Parenting
With over 80 million families living in just the US alone, there's certainly plenty of who could be looking for these topics.
Adoption
Baby Clothes
Baby Dress Up
Baby Games
Baby Photography
Baby Products
Babysitting
Bedwetting Prevention
Get Your Baby to Sleep
Potty Training
Dieting and Weight Loss
Reminder about my warning above in case you missed it. Many products are indeed scams, and there is a lot of information that is completely inaccurate that is marketed for dishonest reasons. If you are suggesting to people that to lose weight that they need to buy and take magic pills, do not be surprised when your website is deindexed from Google.
Diet pills do not work for the vast majority of people, and the only way most companies get away with selling them without getting shut down by the FTC is that they contain caffeine.
There have been multiple scientific studies done, and it was found multiple times that people who consume some caffeine and tried to lose weight, lost an insignificant amount more than people who didn't take it. It's not difficult for me to come up with a reasonable explanation as to why the study concluded that. If the person is on a proper diet and works out regularly, well it's been found that caffeine can temporarily increase endurance while exercising. That's why it's included in many pre-workout supplements. I personally haven't seen a study where the benefit was more than 2-3 pounds, over the course of an entire year.
So, in my non-medical opinion, caffeine doesn't help you lose weight, it helps you work out a little bit harder, so you still have to put the work in to lose the pounds. Most people that take them think that all they have to do is take the pill to lose weight. Be honest with yourself, most of the weight loss pills that are marketed do not explain that and, in my opinion, they are a scam.
So if you're not going to take my advice, I'm not going to call the police on you, but don't email me asking about what to do now that the FTC is investigating you. I'm not a lawyer and wouldn't give you any advice on that matter anyways.
Atkins Diet
Colon Cleansing
Fad Diets
Gluten Free
Healthy Living
Low-Fat Recipes
Mediterranean Diet
Organic Food
Paleo
Raw Food Diet
South Beach Diet
Vegan
Volumetrics
Zone Diet
Understanding Expensive Things You Don't Buy Frequently
Above I mentioned that generally, products are not considered to be evergreen but, there are a few niches that have a long shelf life. This list mostly contains things that people do or purchase a few times in their lives, but it's generally expensive, so people typically do a bunch of research before making these purchasing decisions.
Air Conditioners
Air and Water Purifiers
Bedroom Furniture
Cars
Cottages
Decks
Extreme Vacations
Family Vacations
Home Renovations
Interior Design
Traveling
Vacations
Dealing With Personal Problems
Everybody has problems and helping people solve them can be a very lucrative business. As a famous example, Tony Robbins has an approximate net worth of 480 million dollars at the time of this writing, and I would consider him to be a motivational speaker and a "Self Help Guru."
Anger Management
Gaming Addiction
Memory Improvement
Mindset
Motivation
Procrastination
Self Confidence
Self Help
Stop Nail Biting
Time Management
Writers Block
Beauty and Fashion
Some of these niches are incredible because there are so many different topics to discuss that you could never run out of ideas for content to write. There's also a large amount of overlap, so it's entirely possible to create a site about men's fashion (as an example) and talk about almost all of these niches on that site, along with many other things.
Beauty tips
Clothes for Short and Tall People
Hair Coloring
Hair Styles
Makeup
Maternity Wear
Men's & Women's Fashion
Tattoo Designs
Hobbies and Activities
This list is just a list to get started. I could probably create a list of 500+ different hobbies and other things that people like to do.
Amateur Magic Tricks
Antiquing
Aquariums
Baking
Ballroom Dancing
Beekeeping
Bird Training
Bird Watching
Bodybuilding
Bonsai Trees
Cake Decorating
Candle Making
Canning Food, like Pickles.
Ceramics
Cheerleading
Chess
Christmas Decorating
Classic Cars
Coin Collecting
Collectible Card Games
Collecting Bank Notes
Cooking (Many Sub Niches)
Cosplay
Crochet
Dancing
Dog Training
Fitness
Gambling
Gardening
Glass Blowing
Greenhouses
Guitar Lessons
Home Brewing Beer
Horse Breeding
Horse Training
Indoor Gardening
Jewelry Making
Koi Fish
Landscaping
Lawn Care
Learning a Musical Instrument, like the Piano, Violin, and more.
Marijuana (It's legal now in many places.)
Massage
Mobile Phone Photography
Model Trains
Movies
Organic Gardening
Pet Photography
Photography
Poker
Pottery
Quilting
Raising Chickens
Rock Collecting
Rose Gardening
Scrapbooking
Sewing
Singing
Stamp Collecting
Survival
Table Top Gaming & Wargaming
Teddy Bear Collecting
UFOs and Conspiracy Theories
Vintage Cars
Weight Training
Wine Collecting
Winemaking
Woodworking
Occupations and Employment
I only listed a few jobs as you can easily visit a job website and get a massive list.
Become a Nurse
Become a Police Officer
Become a Trucker
Freelance Writing
Freelancing
Job Interviews
Jobs Finder
Life Coaching
Party Planner
Resumes
Relationships and Love
Not many people want to go through life single, so it should be common sense that there is a huge audience for sites on these topics.
Beach Weddings
Bridal Showers
Cheap Weddings
Dating *This niche is massive*
Divorce
Enhance Your Marriage
Get Pregnant
Get Your Ex Back
Honeymoon Destinations
Honeymoons
Marriage Advice
Romantic Vacations
Wedding Photo Shoots
Wedding Planning
Wedding Speeches
Sports and Recreation
There are so many different sports out there at so many different skill levels, meaning that this list is by no means complete. It's also important to think about the players who play these different sports. Having a site that talks about famous sports players can be quite lucrative and if those players no longer play the game, the content is evergreen.
Airsoft
Archery
Backpacking
Bass Fishing
Bike Racing
Boating and Sailing
Bowling
Boxing
Camping and Hiking
Curling
Deer Hunting
Dirt Biking and ATVing
Drag Car Racing
Duck Hunting
Fly Fishing
Golf
Hiking
Hunting
Martial Arts
Motorcycle Racing
Mountain Biking
Mountain Climbing
Paintball
Powerlifting
Racquetball
Rafting
Rugby
Running
Saltwater Fishing
Scuba Diving
Shooting
Skateboarding
Skiing
Skydiving
Snorkeling
Snowboarding
Surfing
Swimming
Tennis
Volleyball
Wrestling
Yoga
Online and Offline Businesses and Marketing
It should be pretty apparent that most people struggle to build a business and they need a ton of information to be able to have a fair shot at succeeding.
Amazon Kindle Book Creation
Copywriting
Dropshipping
E-Book Creation
E-commerce
Internet Marketing
Importing
Public Domain
Real Estate Sales and Lead Generation
Search Engine Optimization and Marketing
Social media marketing
Software Tutorials
Online Learning and Education
I didn't want to list out every single subject, but helping people learn can be very profitable.
Aquaculture
Archaeology
Astronomy
Dinosaurs
Employment Skills
Home Schooling
Interior Design
Math
Middle/High School Tutors for Any Subject
Science
Understanding Financial Services, Investments, and Wealth Building
These niches tend to be especially lucrative since money is the subject.
Avoid Foreclosure
Bankruptcy Protection
Bankruptcy Recovery
Bond Investing
Budgeting
College Scholarships
Credit Repair
Debt Management
Energy Sector
Forex
Futures Trading
Gold or Silver Investing
Home Refinancing
Investing In Commodities
Real Estate Investing
Retirement Planning
Solar Energy
Stock Investing
The Many Different Forms of Insurance
I Hope you enjoyed this massive list and got some great ideas for topics to blog about!