If you've found this page, then it's pretty likely that Instagram has punished your account for following too many people too quickly, but you're not alone so don't feel too bad about it.
Since everybody wants to be popular on IG, they had put in some safeguards and limits to prevent people from overrunning the social network with bots. 👍
I'll discuss the symptoms of this problem and some potential workarounds so that you can start following people again and hopefully don't make the same mistake twice.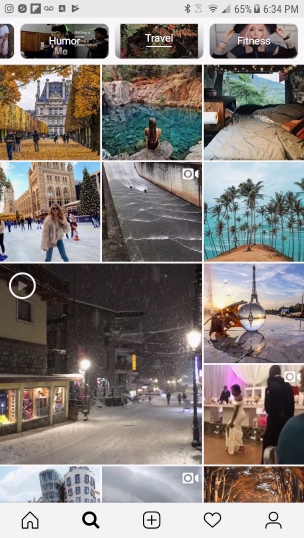 What Exactly Happens:
As soon as you press the follow button, it turns white as if you are following them, then it switches back to blue and automatically unfollows them.
Then you have the option to follow them again, but it doesn't work. If you are not using the app, you will see a spinning animation, but the button does nothing.
Sometimes you will see a notification window that says "Action Blocked."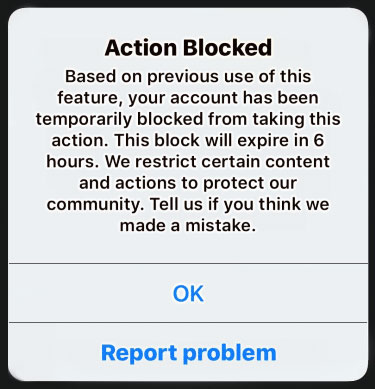 The Potential Reasons Why You Can't Follow Somebody on Instagram:
Your account is new, and you are following too many people. It's not recommended to follow more than about 50 people if your account is brand new.
It's perfectly fine to follow more people if your account is older, but if you are not spacing it out and are doing it all in say an hour or two, there is an additional limit. To play it safe, you shouldn't follow more than 50 people per hour.
Unfollowing people also affects this limit so if you have been both following and unfollowing too many people that can trigger the issue as well.
The limits for liking seem to be higher but if you have been excessively liking and posting comments that can trigger a temporary block as well.
You have reached the maximum number of accounts that you are allowed to follow, which is 7,500 profiles.
Note: In the two cases below, you will know that you have not hit a limit because you will be able to follow other accounts.
If you are trying to follow a specific person and Instagram won't let you follow them, you can check their profile page. If the profile is all white and there are no pictures, then that person likely blocked you.
The user you are trying to follow may have set their account to private mode, so only they can approve or disapprove your ability to see their content.
Technical Issues That Can Prevent You from Following Someone:
You have lost connection to the internet, or your connection is unstable.
To solve this try verifying that you have an active internet connect and try restarting the app.
In some cases restarting your phone by turning it off and on can help.
Try using the Instagram website through a web browser instead of the app. Some people have reported that their app broke and reinstalling the app resolved their issues. I would note that as far as I've read when the app breaks, there are typically other issues occurring like images not loading correctly.
Recommended Safe Instagram Following Limits:
The limits seem to be calculated by an algorithm, and it's challenging to say precisely what the limits are. Most people prefer to play it safe and stick to numbers that should not trigger any issues.
The first day you open your account do not follow more than 50 people.
To play it safe you shouldn't follow more than 50 + 15 x the number of days the account has been active. So if your account is 30 days old, you should be able to safely follow 500 people a day as long as you space it out across the day.
Some accounts are able to follow more than 500 people a day, but it's known that at some point the limit doesn't seem to increase as quickly. So even if your account is aged and is in good standing, it's not recommended to go much over 500 or so follows a day.
You can generally like more people than you follow, but it also depends on the activity level of your account and your engagement.
Whatever the limit you feel is an appropriate number of follows, do not exceed approximately 1.5 times the number of likes per day and remember to space them out naturally.
Recommendations to Avoid the Blocks:
Link your accounts to other social accounts, especially Facebook. This will help prove that you are a real person if you decide to use the report problem button.
Make sure your bio page is filled out completely, be sure to include your real email address and phone number.
Do not install any third-party apps or bots that automate various activities.
Do not do repetitive actions such as posting the same comment over and over again.
If you were able to get the block removed, do not immediately go back to following tons of people. Go easy on it for at least a week.
You can generally like more people than you follow, but it also depends on the activity level of your account and your engagement.
What to do if you are Blocked from Following people on Instagram: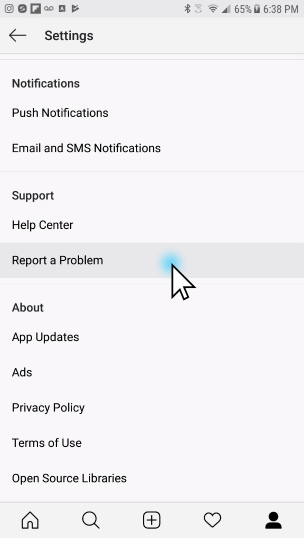 First off immediately stop following people until the issue is resolved.
If you are seeing an "Action Blocked" message and it tells you when the block will come off, it's probably best to just stop using Instagram until the time expires. This is especially true if you are only blocked for a few hours.
If you are not getting the "Action Blocked" message but cannot follow people, wait at least 24 hours before trying to follow anyone. If after 24 hours you still can not follow people, understand that it can take a few days.
If the amount of time it says is an absurdly high number (months or years), or you still can not follow people after a few days: you will have to contact the Instagram staff by pressing the report problem button. You should know ahead of time that Instagram may require you to identify yourself and this process may take some time.
Alternatively, if you are getting the action blocked message, you can try to switch your phone to connect to a wireless network instead. Sometimes it's the internet connection's IP address that is triggering the block and sometimes changing to a different computer network can resolve the issue. Understand though, that depending on what exactly you did, that this may not help and usually you are better off just waiting for the ban to expire.